A response to the Covid Pandemic 2020
As time progressed I became deeply angry and frustrated with the lack of initiative being shown by larger building based institutions who had been given funds from the Government that showed no or little interest in the freelance workforce that maintains them during pandemic free times. Especiallyas it was perfectly possible to make work within the guidelines in Cornwall.
Like many other practitioners in the Industry I immediately lost 3 jobs. I remember the moment the news came through that we were to be locked down. I was working as a Performance Director for Incandescence circus as they were preparing to leave the country for an international tour. It was devastating.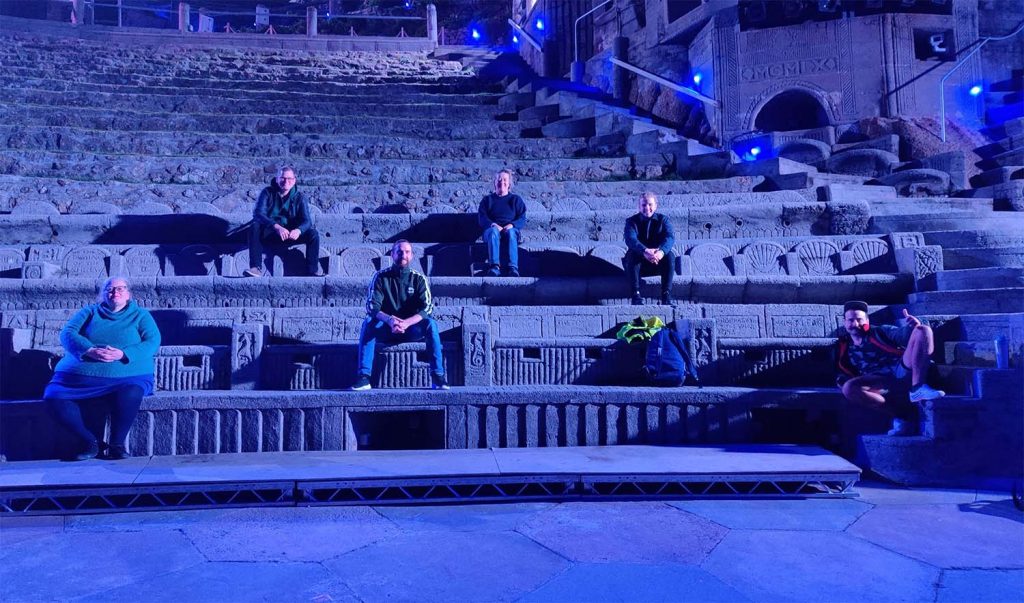 During a Zoom Coffee morning initiated by Feast Cornwall and Hall For Cornwall , I joined forces with dance practitioners Suzie West and Rob Mennear who could also see a positive way forward. Working in collaboration and with the support of Zoe Curnow at The Minack Theatre and Wheal Martyn Museum we were able to produce 4 events in a Covid friendly way. Using our experience of outdoor theatre and adapting the idea of the Variety show model we enabled freelance artists to work by producing short pieces in a variety of genres that were incorporated into the different shows.
We created:
Dark Stories
Spooky
Our proud Roots at Wheal Martyn
Dancing in your streets stage 2 ( a development of a street show performed by Suzie and Rob during Lockdown)