Empress Catherine the Great of Russia comes to visit
Originally Commissioned by Kneehigh Theatre., she is now available to visit your town
About the project
The dress is a walking exhibition which I hand illustrated with the story of the Green Frog dinner services and inspired by Empress Catherine the Great of Russia.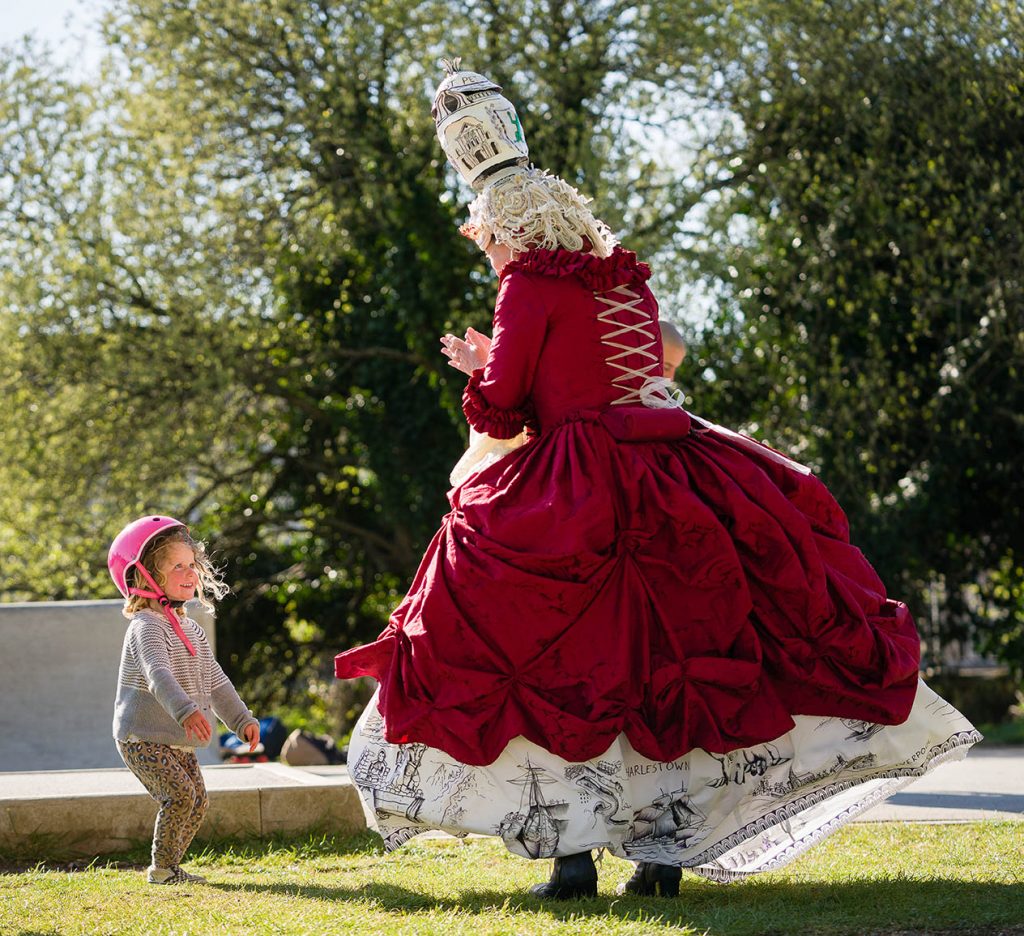 MIn 1774 Josiah Wedgwood from Stoke on Trent made an 800 piece Green Frog dinner service for the Empress Catherine ll of Russia. Every single piece was exquisitely hand painted with great skill in mulberry- purple glaze.
Each pot and plate represented an important and scenic view from Scotland, Wales, England and Cornwall. Including St Micheal's Mount, Tintagel Castle and an unknown Cornish Burial mound.
It is perhaps one of the rarest and most famous dinner service in Europe. A unique historical tour-guide.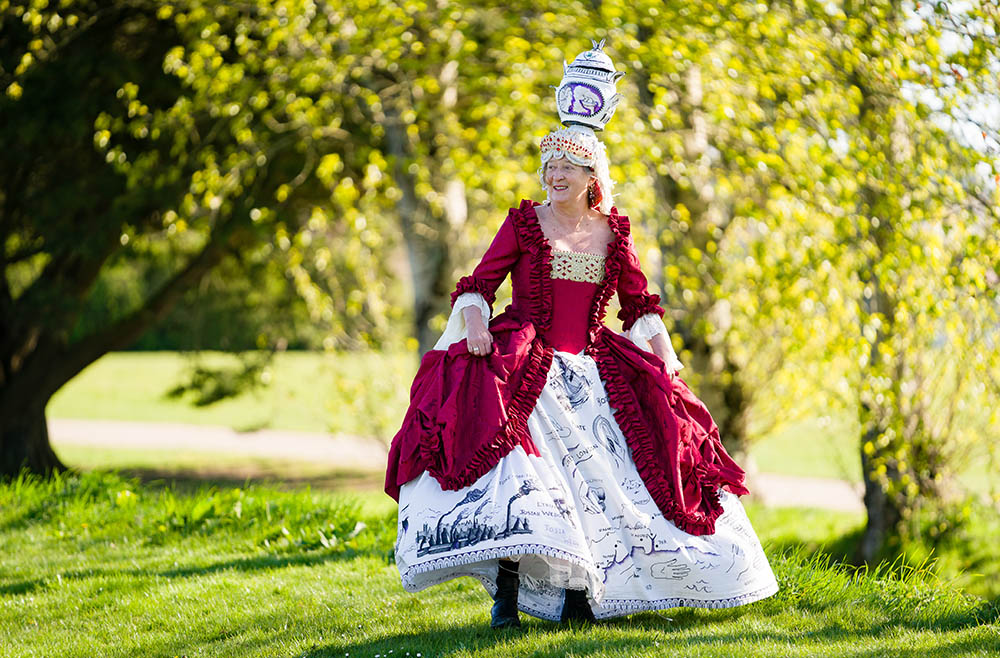 Materials from Cornwall
To make this creamware service, Josiah Wedgwood needed raw materials, one being Kaolinite mined in Cornwall. What a journey! From workers hand to workers hand, both men and women. A journey by sea from Cornwall to Liverpool, a canal ride to Stoke on Trent then carried by pack horse to Chelsea in London. Crated and sailed across the sea to Europe and then sledged across the icy tundra to the Palace at St Petersburg Russia. All in time for dinner. From mine workers hands, to the hands of an Empress.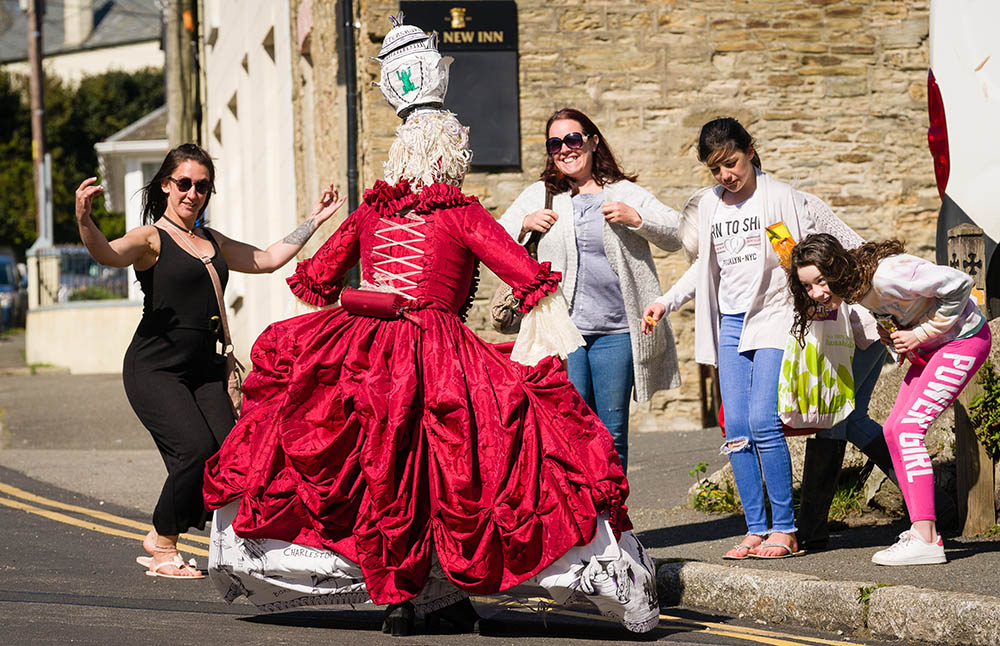 Random Acts of Art
Created as a commission for the Random Acts of Art Festival Kneehigh Theatre:
Random Acts of Art were encounters/installations created to surprise, delight, amuse, and spark curiosity in people across the St Austell bay area this spring 2021. Fleeting moments of delight that pass-through communities, installations that audiences happen upon, travelling storytelling ideas
All of ideas were created to be delivered within the toughest lockdown guidelines, it might be that only 3 people see when it's presented within the community, but now can be enjoyed by many more!