In 2015 I formed a new working relationship with Guy Watson, Director of Cousin Jack's Theatre Company. I was initially employed to help devise and perform the indoor adaptation of the beautifully Illustrated Children's book The Mousehole Cat by Antonia Barber in 2016 and 2017.
The story is based on a Cornish legend of Tom Bawcock that is celebrated in Mousehole on the 23rd of Dec.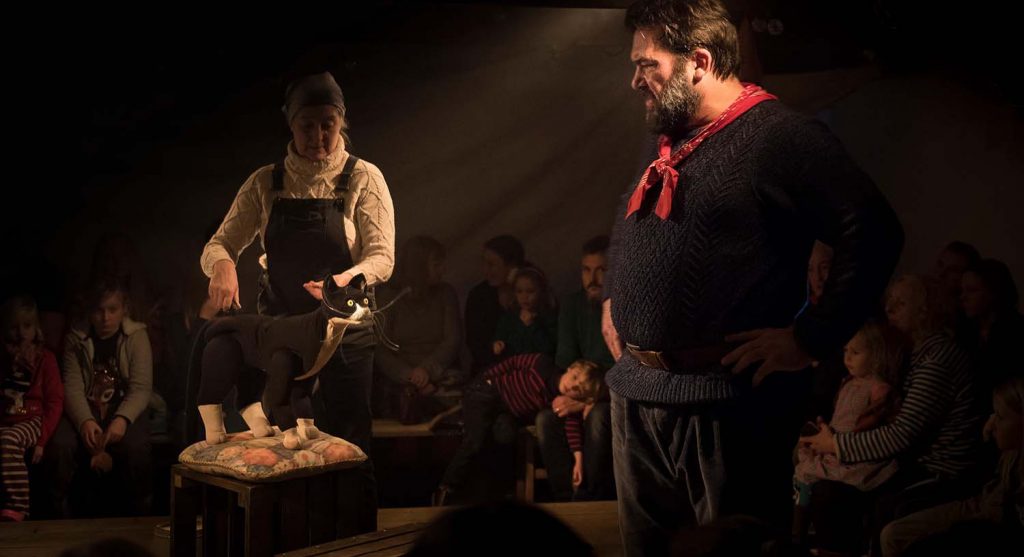 Our working relationship has blossomed and as a result I have conceived and implemented the accompanying schools workshop program for this project.
I have also been part of the Research and Development team for the forthcoming Mermaid of Zennor
and look forward to performing in his forthcoming production of Percy Pengelly and the Wibble Wobble.
Video Clip